High Tide Body Art
Tattoo Shop in Ocean Shores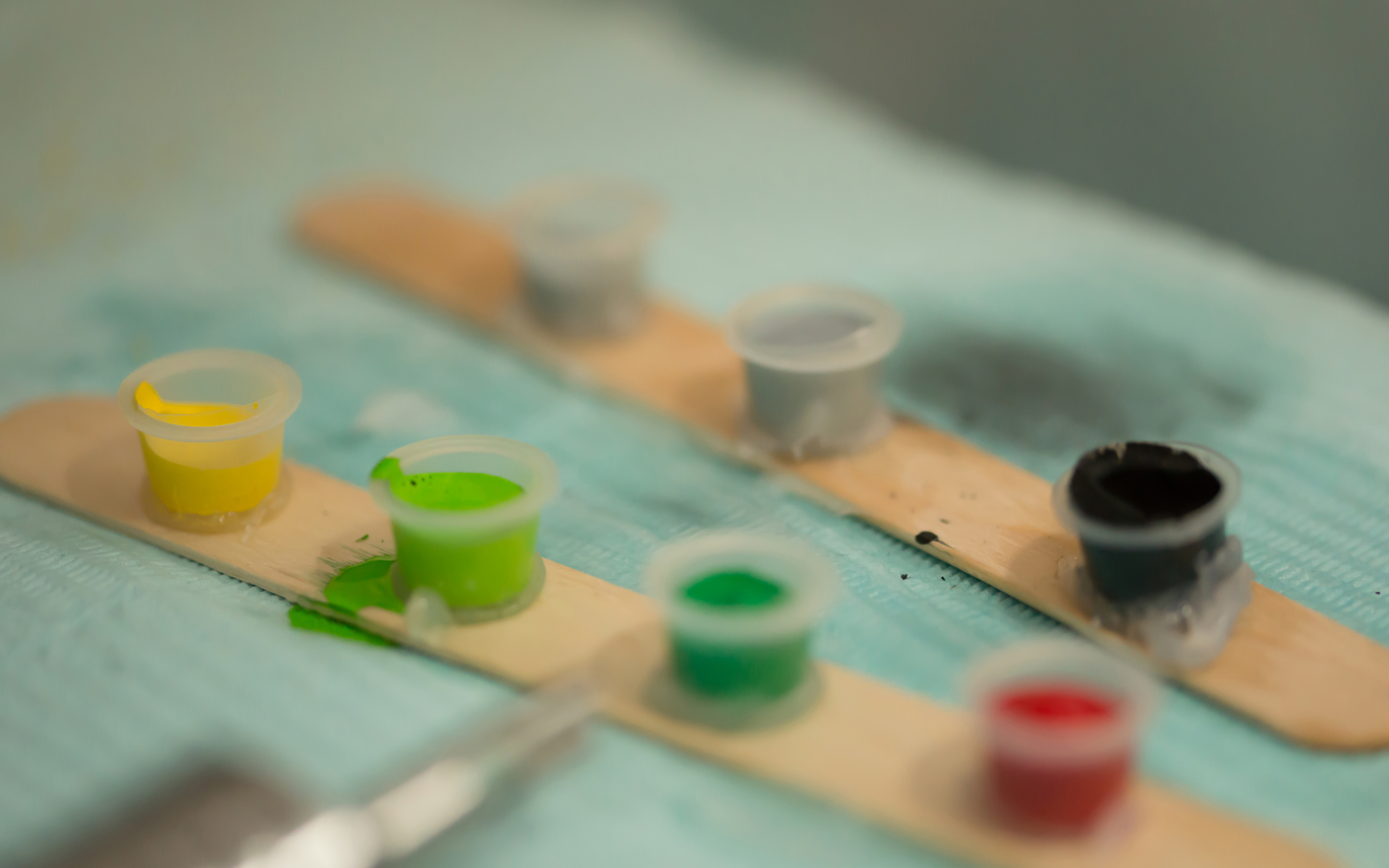 ---
Testimonials
Came to this place after leaving Red Sky Tattoo due to arrogance and very poor customer service. This is my first tattoo, after talking about it for 10 years (I'm 64). Gator was personable, friendly and worked to get to the tattoo I wanted, in the exact size I wanted. I had a quotation tattoo and the script is beautiful. Forget anywhere else in Ocean Shores - head to High Tide if you want quality work delivered with a friendly attitude.
- Terri T
I got my first tattoo here! Libby and Gator were so amazing and welcoming. They made sure I was comfortable the whole time, and we joked around quite a bit which really calmed my nerves. I didn't have all the details of my tattoo planned out but I gave some general ideas to Gator and he went to draw it up and really took the tattoo that I only had a vague idea of and brought it to life! Gonna have to come back for my next one 😊
- Christina K
I am so stoked! My husband and I just got our tattoos at High Tide Body Art and we couldn't be more pleased. I had originally gone to another tattoo shop in town (based strictly on the different esthetics of the two buildings) and wasn't feeling the vibe when I was there. I had a tattoo design that I brought in and was basically told that for the size I wanted to do, I would have to give up some of the detail of the tattoo. I was willing to go up in size based on his expert opinion but when I asked how much bigger can he do it and be able to do detail work, he needed it almost three times bigger. I decided to re-think my tattoo and started to look at other possibilities in the books at the shop and then went back to the counter where an employee was. I was totally ignored. There was another client in the shop who was waiting in the front area for the artist to come back from the bathroom (20 minutes before). I decided that maybe this wasn't the place I wanted to do my tattoo. Feelin...
- Monika F
---
Contact Us
Address
Get directions
877 Point Brown Ave NW
Ocean Shores, WA 98569
United States
Business Hours
| | |
| --- | --- |
| Mon: | 11:00 AM – 7:00 PM |
| Tue: | 11:00 AM – 7:00 PM |
| Wed: | Closed |
| Thu: | Closed |
| Fri: | 11:00 AM – 7:00 PM |
| Sat: | 11:00 AM – 7:00 PM |
| Sun: | 11:00 AM – 7:00 PM |
Message sent. We'll get back to you soon.